February is the month for love. But before you go loving on everyone else, cater to yourself first! You can't pour from an empty cup and that is why self-care is so essential. At ILERA, we use ingredients that are sure to reset, restore, and rejuvenate you for the week. Inspire your spa day with these recipes that feature one key ingredient: Activated Charcoal.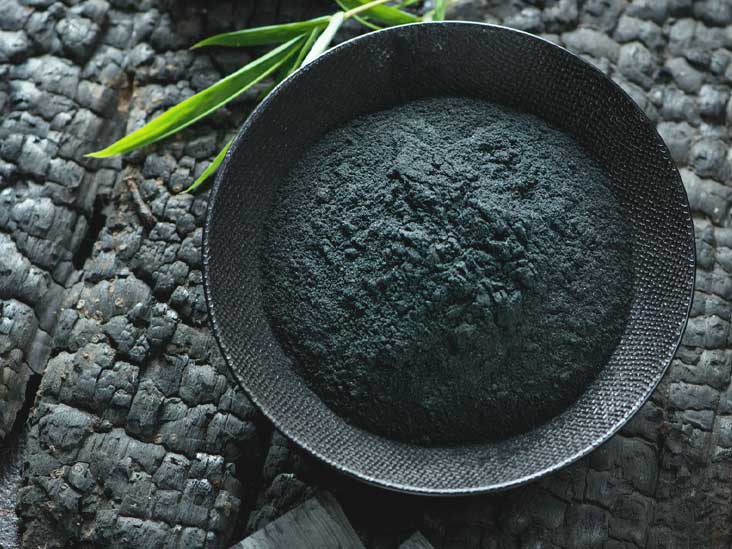 What is Activated Charcoal?
To the naked eye, activated charcoal is simply a fine black powder that tends to get a little messy. It has been used heavily in many products on the market due to its detoxing abilities. Activated charcoal is actually in fact activated carbon. It is made from carbon materials such as wood or even coconut shells that are burned at a very high temperature to produce the charcoal itself. This then goes through a chemical process that allows for the substance to become more porous developing a large surface area. You're likely wondering what this has to do with anything? Well because the surface area is so broad, Activated charcoal is able to function as an adsorption material versus absorption. Adsorption is unlike absorption in that the molecules, atoms, or ions adhere to the adsorbent instead of dissolving respectively. Let's take a person who has overdosed for example. If within a specific time frame, (before the poison has had a chance to digest), the hospital would administer activated charcoal to the person poisoned. The activated charcoal is the adsorbent and the poison instead of dissolving will adhere to the charcoal and the body will pass the charcoal through.
Detox or No Detox?
So the question is, does activated charcoal really perform as a detox? Let's remember that this is different from the charcoal used for the BBQ so definitely don't go looking for it at your backyard grill! 
There is a risk attached to taking activated charcoal orally for purposes other than prevention of poisoning. Because activated charcoal is an adsorbent, it can also collect the nutrients needed to keep your body healthy and functioning properly. There isn't a way to control what adheres to it. The last thing we want is for your intentions to detox to turn into malnutrition. In fact, the FDA has banned the use of activated charcoal as a food additive in NYC. There are still not enough studies that show its benefits in food. Its primary purpose internally is to combat toxins that do not belong in the body in the first place. Activated charcoal is available in its pure form through many different vendors, but be sure that if you are looking to utilize it for internal use that you do your research and verify with a medical professional before doing so.
Benefits 
Other than activated charcoal being a key factor in how quickly you are able to rid your body of toxins caused by analgesics, there is not much research on its benefits alone. It's detoxing power works in conjunction with the ingredients found in our Clarifying Face Mask. The activated charcoal paired with the bentonite clay draws positively charged facial impurities to the surface of the skin and quickly eliminates them upon washing. We found two recipes to set your spa day up for success! Check out below how to make a nourishing Activated Charcoal face scrub and turn your Clarifying Face Mask into a perfect peel-away potion:
DIY Nourishing Activated Charcoal Sugar Scrub
Ingredients:
1 cup of organic cane sugar
½ cup of coconut oil
1 tsp. ILERA Apothecary Clarifying Face Mask
¼ tsp. Vitamin E
Mixing bowl
Wooden spoon
Jar
Directions:
Take your mixing bowl and wooden spoon. 

Add organic sugar, coconut oil,

organic activated charcoal

, and vitamin E to the bowl. Mix all ingredients together well. 

Add mixture to jar (repurpose our

body butter

jars for this!). 

Wash your face first with your daily (mild) cleanser.

 Utilize a utensil to scoop mixture out. This will keep water from getting into the mixture and delay bacteria growth. 

Apply mixture to face and exfoliate in a circular motion. 

Rinse and use a clean towel to pat dry.
Note: We would recommend a shelf life of no more than 6 months but it should be used up quickly since we are adding self-care into our regular routine!
This recipe is inspired by The Pistachio Project
DIY Activated Charcoal Peel-Away Face Mask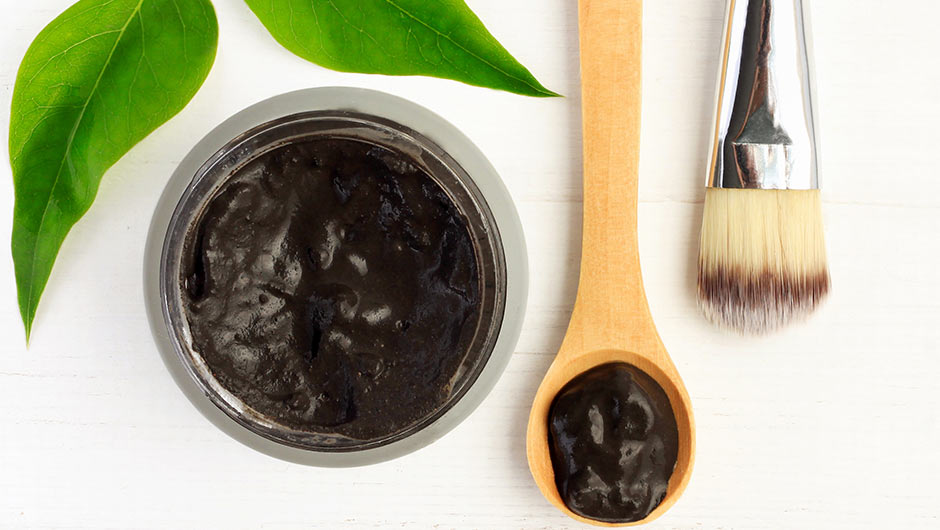 Ingredients:
2 tsp of ILERA Clarifying Face Mask
1 tbsp of unflavored gelatin (vegetarian)
2 tsp of aloe vera plant or gel
2 tbsp of distilled water
Mixing bowl
Mixing spoon or whisk
Directions:
Heat water on the stovetop or in the microwave until it is nearly boiling or at least very warm. Note: We like to use our electric kettles for a quick boil!

Add face mask mixture, gelatin, and aloe vera to the mixing bowl.

Slowly pour hot water into the bowl while mixing ingredients. Mix quickly!

Allow mixture to cool so that it is comfortable to the touch

Make sure face is clean (this is perfect to do after cleansing your face and exfoliating)

Apply the mask to your face in a thick layer using an upward motion utilizing the face mask brush. You can also use your fingertips, but we find the brush gives an elevated touch.

Allow the mask to dry completely.

Peel the charcoal powder face mask gently away from your face. 
Note: You may find that removing your charcoal face mask is a bit uncomfortable. If the peeling process becomes painful, you can simply rinse the activated charcoal face mask off with cold water.
Pat your face with a clean dry towel gently.

 Finish with a

toner

and your favorite moisturizer. For a night cap, try our

Revitalizing Night Oil

as a moisturizer.
Inspired by: Freebie Finding Mom
Let us know what you think and how you incorporated these recipes into your self-care routine. What helps you reset for the week?
Sources:
https://www.news-medical.net/health/What-is-Activated-Charcoal.aspx
https://www.goodrx.com/blog/what-is-activated-charcoal-detox-medication-interactions/
https://philadelphia.cbslocal.com/2019/03/08/charcoal-food-craze-health-doctors/